Industrial gasses industry in Europe
Industrial gasses investment projects
Since 2021 a total of 43 industrial gasses projects were active in Europe, of which 35 are new construction, and 6 expansion projects. TotalEnergies, Air Liquide SA, bp, Air Products, and INEOS are the companies involved in het largest number of these projects. Visit the substances page to find out more about substances being targeted in these projects.
New construction vs. expansion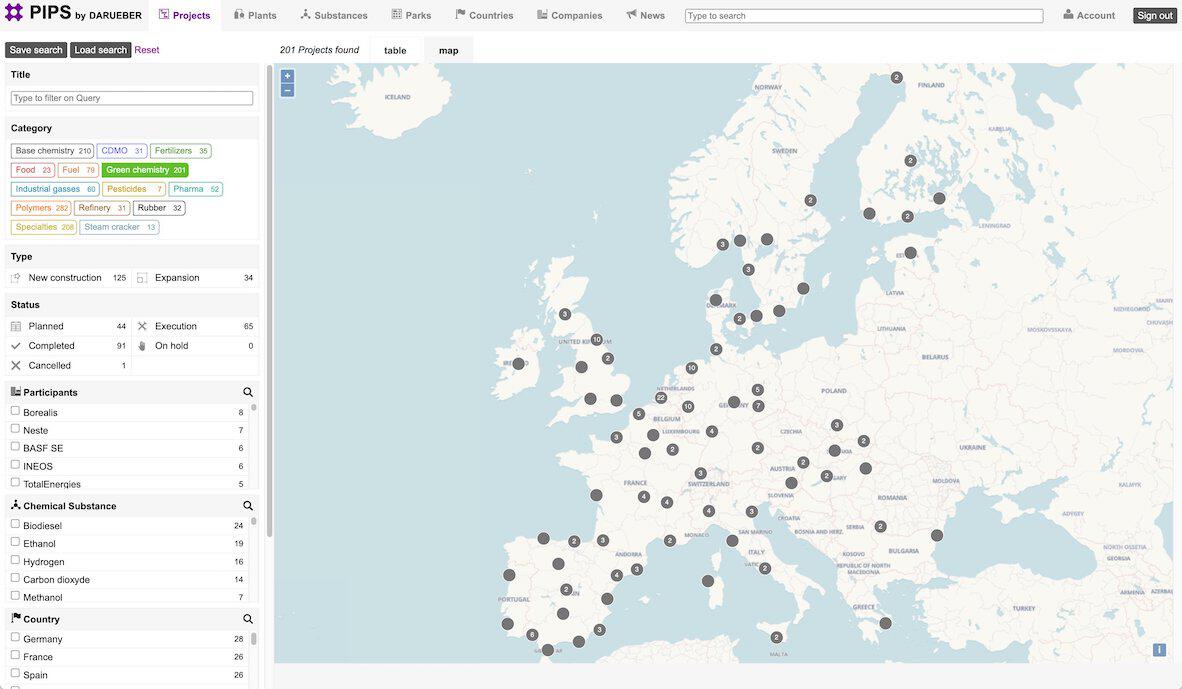 With a PIPS Complete subscription you get access to more data and advanced search and reporting tools.
Sign up at an attractive early subscriber price