PIPS News
Stay up to date on chemical investment projects. Never miss out on industry news using advanced search filters and alerts.
The core of all PIPS products is formed by press releases and other news about chemical investment projects. Instead of searching for all this news yourself, PIPS News can easily perform this task for you, and actually does a much better job. You can reliably filter news in many ways due to how we extract data from the articles. And it allows you to save a search and receive alerts by e-mail when new results come in.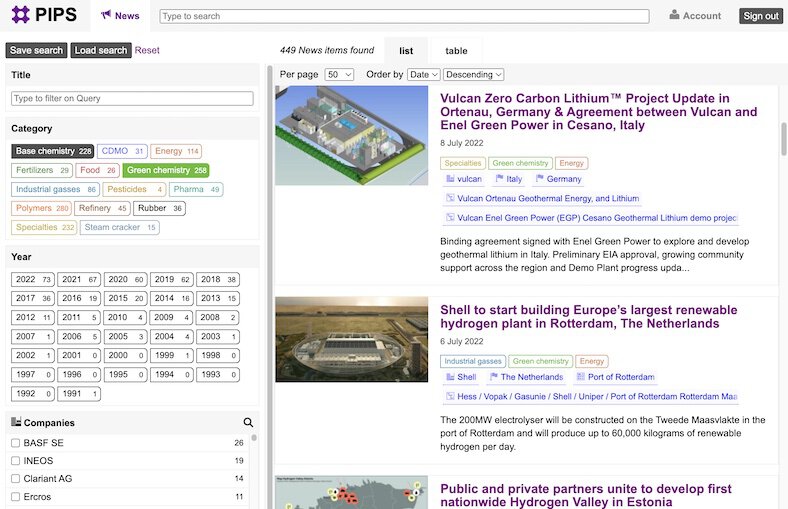 Filters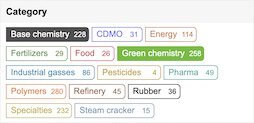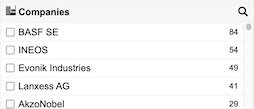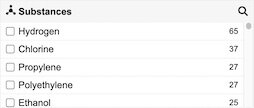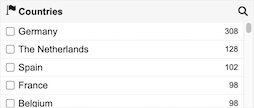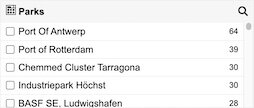 In addition to these smart filters, you can of course also search by year and use fulltext search to look for news matching a specific piece of text.
Saved searches and search alerts

Any combination of filters and queries can be stored as a saved search. You can easily revisit a saved search later on, or even better: enable e-mail alerts. When new results come in that match that search, you will receive an e-mail listing all new results.
News page
Each news article displays the full text of the article, plus all related categories, companies, substances, countries and more. To further explore these linked resources, you can upgrade to PIPS Complete.