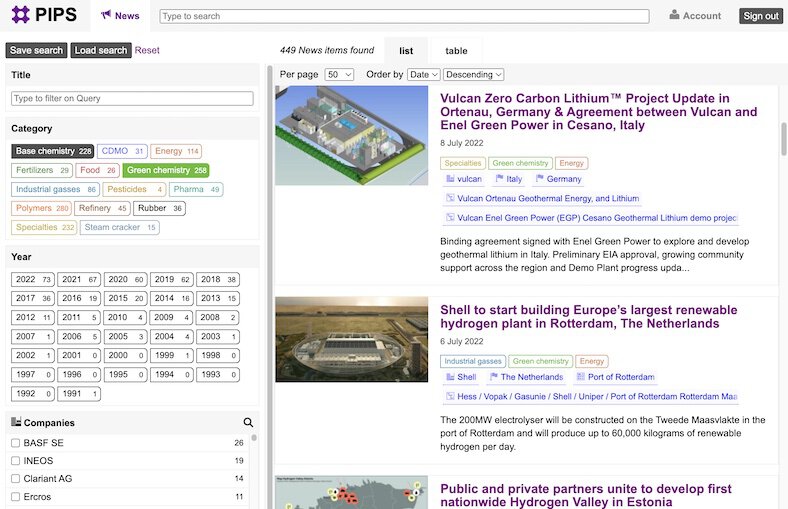 PIPS News
Stay up to date on chemical investment projects. Never miss out on industry news using advanced search filters and alerts.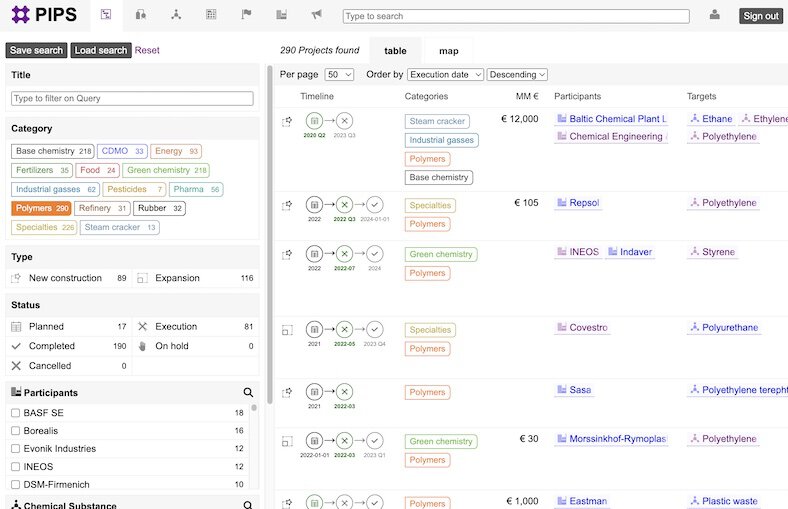 PIPS Complete
Find new construction or expansion projects with timelines, target substances, volumes, involved companies, plants and news. Setup personalized search alerts using smart filters.
Comprehensive & Smart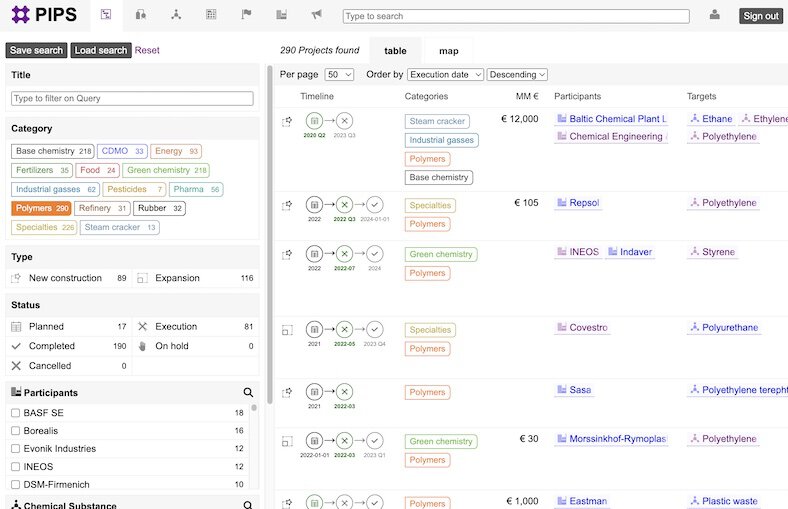 PIPS Bespoke
Go beyond the features of PIPS Complete and get access to powerful functionality configured for your specific needs.